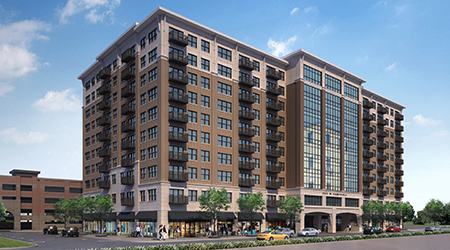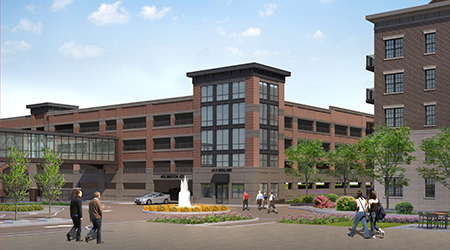 RETAIL
The Campbell Street building of the Arlington 425 development will feature approximately 8,000 square feet of retail space, providing exceptional opportunities within the epi-center of shopping and dining in this premiere community. Just a block away on Campbell Street is the entrance to a performing arts center which annually welcomes more than 50,000 guests, along with several of the most popular restaurants in the suburban Chicago dining scene. Another block away is a neighborhood park which hosts live music several nights a week throughout the summer, numerous family events during the fall, winter and holidays, and is a key spot for wedding, family and group photos, all of which bring a steady stream of visitors year-round. Campbell Street is lined with some of the most unique and successful shops and boutiques in Arlington Heights. Most of these venues have been in place for more than a decade bringing a great deal of stability and certainty to your commitment to retail space at Arlington 425.
Adjacent to the building will be a 5-story parking garage featuring 429 indoor spaces for staff and clientele, an elevator, and inside access to make your space accessible throughout anything the Midwest climate can provide across all four seasons.
Over 1,000 residences are within .2 miles of Arlington 425, with nearly 7,000 within a mile in this highly walkable community. The census tracts immediately surrounding this location feature median income and home values above the Arlington Heights averages of $87,790 and $340,300. The Arlington 425 development is located in a highly dense residential and shopping area which features a 95% occupancy rate among apartments, condominiums and single-family homes providing you with a stable and robust target market.